2.

EGDI Metadata Profile¶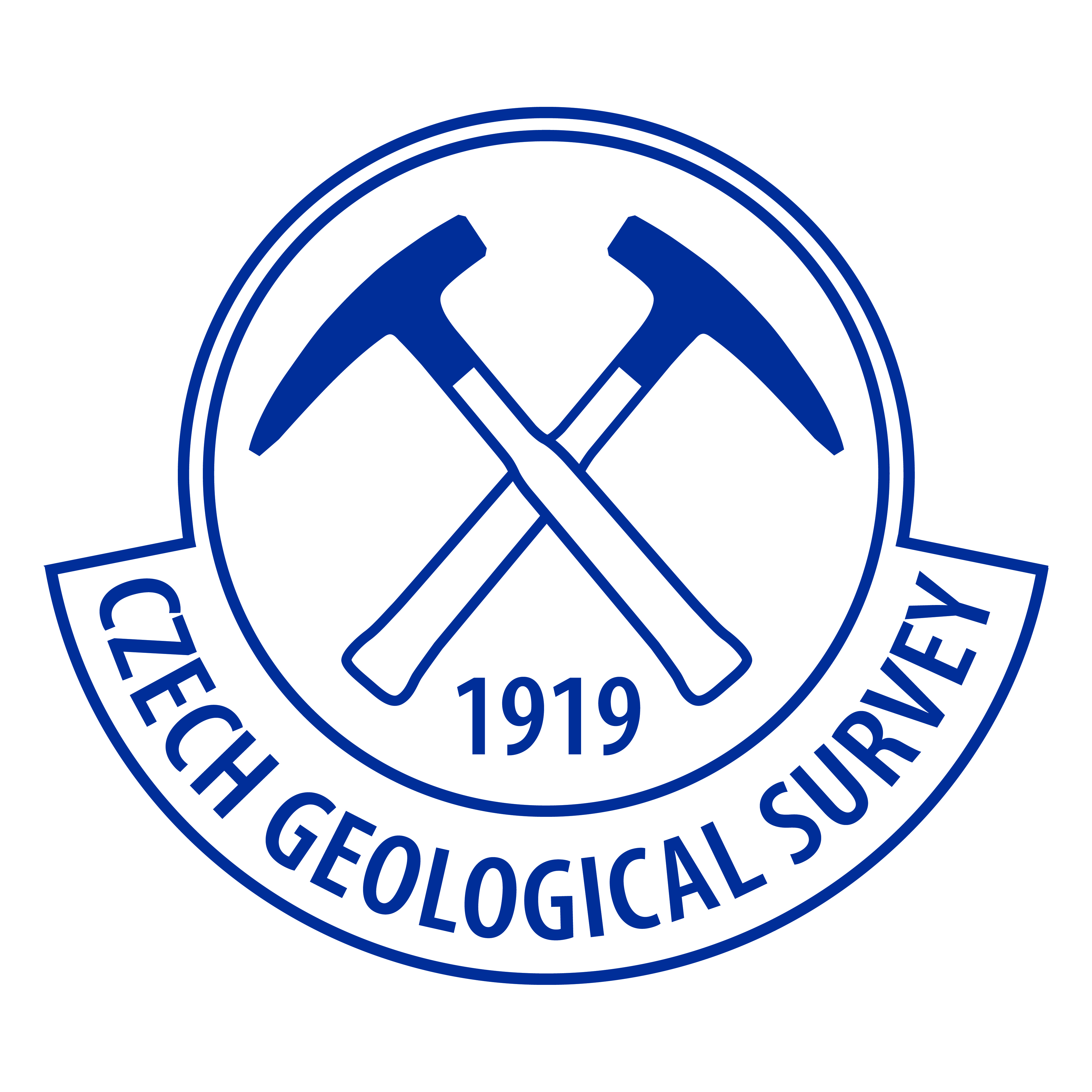 Methodology for the unified metadata description of the results of GeoERA projects within the European Geological Data Infrastructure (EGDI) with the extension to describe 3D geological models
Document version

Date

Authors

1.0

29.6. 2018

Kondrová

1.1

20.12. 2019

Kondrová, Š. Kafka, G. Diepolder

1.2

8.4. 2020

Kondrová, Š. Kafka, O. Moravcová,

Kramolišová, G. Diepolder, U. Stepien
TABLE OF CONTENTS
2.1.

Abstract¶

This document has been created within Work Package 7 of the GeoERA GIP-P project and defines a unified methodology for a structured metadata description of the results of GeoERA projects (structured data that will be included in the European Geological Data Infrastructure (EGDI)) with the extension to unify the description of 3D geological models.
2.2.

Used abbreviations¶
| | |
| --- | --- |
| EGDI | European Geological Data Infrastructure |
| GEMET | General environmental multilingual thesaurus |
| INSPIRE | Infrastructure for Spatial Information in the European Community |
| IR | Implementing Rules of INSPIRE |
| JRC | Joint Research Center of the European Commission |
| MD | metadata |
| MIcKA | MetaInformation Catalogue |
2.3.

Executive summary¶

Metainformation system for the storage of a structured description of diverse data sources (datasets, services, applications) has formed an integral part of the EGDI since its establishment. Recently, also 3D geological models have been produced as another form of project results which are also intended to be included in the EGDI platform. That implies a need to define an extended EGDI metadata profile for a unified description of these models in order to enable an effective search according to different user-defined parameters.

This proposed metadata profile is compatible with the international standard EN ISO 19115:2003(E) which is well usable also for the basic description of a model. In accordance with the rules for the metadata description of already existing data sources, it is proposed to fill in the metadata records for models bilingually (national language + English), which facilitates the cross-border use of the records within (but not exclusively) the GeoERA consortium. After a consultation with JRC it is proposed to create the metadata records for 3D geological models in accordance with the INSPIRE IR (with an extension). In this first phase it is proposed to describe individual models as datasets, with the option of a hierarchical aggregation under one project or any larger work.

A future extension to this metadata profile could be a more detailed description of the modelling parameters – these would probably have to be described by another standard because EN ISO 19115 is not suitable for this.
2.4.

EGDI Metadata profile¶
2.4.1.

Overview of the used metadata elements¶

The EGDI Metadata profile is defined by the EN ISO 19115:2003(E) metadata elements which are summarized in the table below and described in detail in chapter 3.2.

Table 1: EGDI metadata profile - summary of metadata elements
| | | | | | |
| --- | --- | --- | --- | --- | --- |
| EGDI profile nr. | INSPIRE profile nr. | MD element title | gation/c ondition a ccording to d escribed data source (Maximum occur rence) | | |
| "2D" dataset | 3D model | service | | | |
| 1 | 1.1 | Resource title | [1] | [1] | [1] |
| 2 | 1.2 | Resource abstract | [1] | [1] | [1] |
| 3 | 1.3 | Resource type | [1] | [1] | [1] |
| 4 | 1.4 | Resource locator | [0.. ] | [0.. ] | [0.. ] |
| 5 | 1.5 | Unique resource id entifier | [1.. ] | [1.. ] | [1.. ] |
| 6.1 | 1.6 | Coupled resource | not ap plicable | not ap plicable | [0.. ] |
| 6.2 | | Coupling type | not ap plicable | not ap plicable | [1] |
| 7 | 1.7 | Resource language | [1.. ] | [1.. ] | not ap plicable |
| 8 | 2.1 | Topic category | [1.. ] | [1.. ] | not ap plicable |
| 9 | 2.2 | Service type | not ap plicable | not ap plicable | [1] |
| 10.1 | 3.1 | Keyword | [1.. ] | [1.. ] | [1.. ] |
| 10.2 | 3.2 | Ori ginating co ntrolled vo cabulary | [1.. ] | [1.. ] | [1.. ] |
| 11.1 | 4.1 | Ge ographic location | [1.. ] | [1.. ] | [1.. ] |
| 11.2 | | Ge ographic id entifier | [0.. ] | [0.. ] | [0.. ] |
| 12 | | Pres entation form | [0.. ] | [1.. ] | not ap plicable |
| 13 | | Edition | [0.. ] | [0.. ] | not ap plicable |
| 14.1 | 5 | R eference date | [1.. ] | [1.. ] | [1.. ] |
| 14.2 | 5.1 | Resource temporal extent | [0.. ] | [0.. ] | [0.. ] |
| 15 | 6.1 | Lineage | [1] | [1] | not ap plicable |
| 16 | 6.2 | Spatial re solution - Scale/ Distance | [0.. ] | [0.. ] | not ap plicable |
| 17.1 | 7.1 | Co nformity – Speci fication | [1.. ] | [1.. ] | [1.. ] |
| 17.2 | 7.2 | Co nformity - Degree | [1] | [1] | [1] |
| 18.1 | 8.1 | Co nditions applying to access and use | [1.. ] | [1.. ] | [1.. ] |
| 18.2 | 8.2 | Lim itations on public access | [1.. ] | [1.. ] | [1.. ] |
| 19 | 9.1 | Res ponsible party | [1.. ] | [1.. ] | [1.. ] |
| 20 | 12 | Data quality scope | [1] | [1] | not ap plicable |
| 21 | IOD-1 | Co ordinate r eference system | [1.. ] | [1.. ] | [0.. ] |
| 22 | | Vertical r eference system | [1] | [1] | [0.. ] |
| 23.1 | | Vertical extent – max. model depth | not ap plicable | [1] | not ap plicable |
| 23.2 | | Vertical extent – min. model depth | not ap plicable | [1] | not ap plicable |
| 23.3 | | Vertical extent r eference system | not ap plicable | [1] | not ap plicable |
| 24 | IOD-3 | Dist ribution format | [1.. ] | [1.. ] | not ap plicable |
| 25 | IOD-6 | Spatial repres entation type | [1.. ] | [1.. ] | not ap plicable |
| 26 | | Mai ntenance and update f requency | [0..1] | [0..1] | not ap plicable |
| 27 | | Purpose | [0..1] | [0..1] | not ap plicable |
| 28.1 | 10.1 | Metadata point of contact | [1.. ] | [1.. ] | [1.. ] |
| 28.2 | 10.2 | Metadata date | [1] | [1] | [1] |
| 28.3 | 10.3 | Metadata language | [1.. ] | [1.. ] | [1.. ] |
| 29 | 2.2.1 | File id entifier | [1] | [1] | [1] |
| 30 | | Parent id entifier | [0..1] | [0..1] | not ap plicable |
Metadata elements marked with the "IOD" prefix are metadata elements for interoperability as defined in INSPIRE data specifications
2.4.2.

Definition of the individual metadata elements of the profile¶
2.5.

References¶
EN ISO 19115 Geographic Information – Metadata, 2003 Czech National Metadata Profile, version 4.2 (5.2.2020, TWG Metadata)

EC Directive 2007/2/EC (INSPIRE)

EC REGULATION No 1205/2008 (Metadata) Technical Guidelines for implementing dataset and service metadata based on ISO/TS 19139:2007, version 2.0.1, 2017-03-02
1

The final form of the URI for the project vocabularies was not established at the time of publication of this document but will look similarly to the provided example

2

The final form of the URI for the project vocabularies was not established at the time of publication of this document but will look similarly to the provided example

3

The final form of the URI for the project vocabularies was not established at the time of publication of this document but will look similarly to the provided example